Titgemeyer´s Five
New pneumatic-hydraulic tool series for setting blind rivets, blind rivet nuts and lockbolts.
High riveting force
Without losing the original compact design, we have succeeded in increasing the riveting force delivered by our RL-2 Series.
Their improved strength and reduced weight have resulted in very high performance hydro-pneumatic riveting tools with built-in power reserves for performing the desired applications.
Low-weight
Every tool is dramatically lighter than its predecessor.
Sturdy design
The new professional RL-2 tools have been manufactured to withstand the tough conditions of any production line.
High-quality finish
Through our long-standing experience in the manufacture of riveting tools, we can supply our customers with tools that offer a very high-quality finish.
Improved cost-effectiveness
The new RL-2 Series of riveting tools (RL20-2 and RL60-2) now come with a separate air suction trigger as standard. This feature dramatically improves the tool's cost-effectiveness as the air suction trigger
is only used when the tool is in operation.
Easy to handle
Operating the tool couldn't be easier or simpler. Needless to say, the balancer suspension attachment has not been changed and comes supplied with every tool.
Compatible accessories
Almost every accessory has been made to be compatible with the new tool and its predecessor, making it easy to switch from an old tool to the new one.
A wealth of accessories
Our range of available accessories means that these tools can perform the vast majority of applications.
Easy to maintain
While developing the new RL-2 Series, we envisioned designing them in such a way that caring for them would be as simple as possible. Our approach was to simplify as many elements as possible to enable fast disassembly and assembly of the tool and its components. In some cases, not a single tool is needed in order to carry out the maintenance work.
Easy oil refill
One of the new features has been to improve the location of the oil refill screw, which has been relocated from the lower rear side of the handle to the top of the tool. This new location is ideal as the tool can be placed on the workbench whenever oil needs be refilled or air removed from the hydraulic system.
Faster rivet installation cycles
By incorporating an innovative rivet system, the new tools are 30% faster than their current RL Series counterparts. The entire rivet installation cycle now only takes around 1 second.
Automatic rivet installation cycle
The entire line of products comes equipped with an automatic, full rivet installation cycle. A full rivet installation cycle is performed each time that the trigger is operated.
Enhanced ergonomics
The tool's handling and ergonomics have been significantly improved. The trigger for starting the rivet installation task has been replaced. The new trigger requires less force to activate, making it more operator-friendly than its predecessor.
Higher centre of gravity
Both the centre of gravity and the overall manoeuvrability of the tool have been improved. The centre of gravity has been moved to exactly where it belongs – from the lower end of the tool to its centre. Now, every new tool is easier to operate and more comfortable in the hand.
The pressure placed on the operator's wrist has been reduced.
Greater mobility
The tool's manoeuvrability has been considerably improved. The air connection has been relocated to the rear centre of the tool. Relocating the connection now means that both left-handed and right-handed operators can use every feature of the tool.
Expert advice
Our advice reaps the perfect results for you
For over 100 years, our company has been a standard bearer for expert advice and first-class service.
Technical support
We offer our customers comprehensive technical support. This includes general advice, an analysis of the specific requirements, implementation, operator training and maintenance.

Even the best technology starts to show signs of wear and tear at some point. And to ensure that we quickly detect when this time comes, we offer a professional maintenance and repair service – in our
dedicated workshop.
Our replacement tools to keep your production going
Would you like us to repair or maintain your tools, or do you need a spare? Not a problem.
On request, we will lend you the spare tool that you need from our service pool.

This is our service to you so that you can continue your work without interruption.
Contact us. We will be happy to advise you.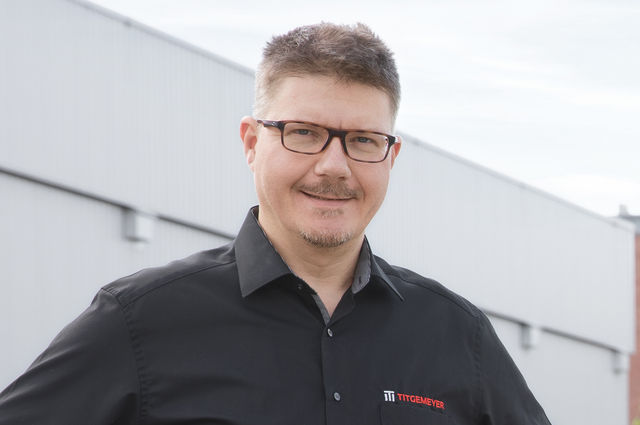 Tobias Berger
Application consultant lockbolt and installation technology